Activate, Repair, & Program your Personal Merkaba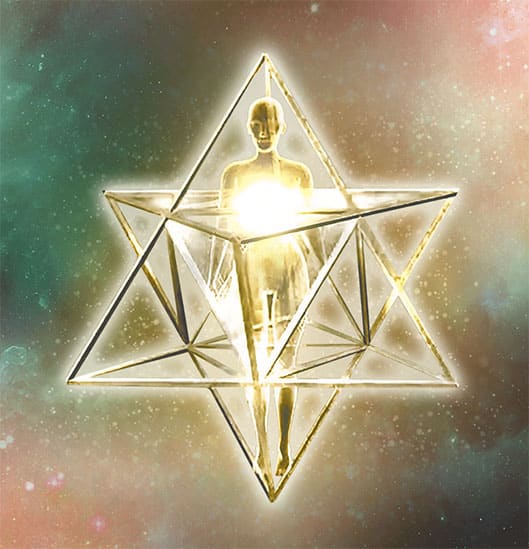 The Merkaba is your most powerful tool of Manifestation and Ascension. It aligns you with your Soul's highest path to live an authentic, abundant and blissful life. It is essential to develop a relationship with your Merkaba because it is the most powerful tool of Ascension.
In this two day multi-sensory workshop, you will journey deep into the depths of your consciousness and experience Powerful Energy Healings and Clearings, as well as learn powerful commands to shape your reality with the Merkaba.
The Merkaba is your lightbody space ship for astral travel. We will guide you on a very special astral journey to the Sirius Star System to meet the "Royal Guard of Sirius-B", a 6D Christ Consciousness Feline race and reunite with your own personal Lion, an essential guide and protector on your spiritual path.
Held on the 2-22-2022 Portal, this workshop encodes powerful frequencies that bypass time and space and can be done repeatedly to keep your Merkaba in its most optimal state.
Anatomy of Your Light Body and an Overview of the Merkaba
How to use Your Merkaba to become a Master Manifestor and a Powerful Creator
How to Enhance Your Relationship with Your Personal Guides and Source
Work with Metatronic Light Technicians to Repair Damaged Crystals in your Merkaba
Fully facilitated Entity Removal Quantum Healing with Metatronic Light Technicians
Guided Light Language Activation with Hathor Crystal Bowl Sound Bath with channeled codes from the Sirius-B 6D Golden Dolphin/Whale Collective
Harmonize Your Energy, Heal Inner Wounds & Merge with Your Highest Self
Turn on, Activate and Program your Merkaba
Guided Astral Travel to meet with the Majestic 6D Feline beings "Royal Guard of Sirius-B" & Reunite with your personal guardian Lion
This course has transformed the lives of thousands of beautiful souls just like you. We are excited for you to experience these Activations of Abundance and Enhance your Connection to Spirit.
There are TWO ways to purchase this Powerful Workshop & Activation
Make your selection carefully as there are no refunds
Repair, Activate & Program Your Personal Merkaba
Buy Both Merkaba Workshops Together
REPAIR, ACTIVATE & PROGRAM YOUR PERSONAL MERKABA
MANIFEST ABUNDANCE & WEALTH USING YOUR MERKABA
"May the investment you make in your Soul's evolution blast CODES of Abundance, Balance, Joy, and Wellbeing to every remote corner of this Planet and shift you into higher timelines of ease, prosperity, and grace. May it be for the highest good of all, and So it is!"
Since the 2/2/22 Merkaba Activation, we've manifested $30,000. My husband has manifested a new career and we created three new friendships with people we have been longing for. Our happiness is on full tilt. My husband and I are in a state of love and bliss daily.
I can't thank you enough. I can really feel the difference in my vibration and the way I see things around me. It was one of the most important events in my life and will change my life forever. I love you two so much and appreciate everything that you do.
This workshop was a game changer 🔥🔥🔥I went in with no expectations but to bask in the goodness of your connection . What you shared - so much knowledge and love… not to mention how much fun it was.. was an experience I will never forget.
Words can hardly express How freaking amazing it was 🙌✨💖Never before have I experienced such a packed experience of serious activations, deep healings, releases, insights, magical journeys AND fun... Such well orchestrated Magick, it's truly divine ✨
This event was life changing for me. I've been looking for a new job for months!! 3 days after the course I got a new job paying much more than my current job. Also I've been single for years and today I was drawn to someone and we ended up swapping numbers. It feels like everything has changed for me. Thank you, Eldora and Siman, so much❤️
The energy is intense throughout my body. Also for the first time since my childhood, I astral traveled. I have been unlocking all forms of abundance in my life. I could feel all the negative energies leaving my body. I feel so much lighter and at ease. Thank you for being so gentle and sharing all the knowledge with us!
Message us if you have questions about upcoming events or if you are a professional facilitator looking to collaborate with us for NEW EARTH MYSTERY SCHOOL or in-person events. Due to the high volume of emails, we will only be responding to pertinent messages.